Church Partnerships
We highly value our relationships with our church partners. They are an important contribution to the success of our students in completing their journey of ministerial and spiritual formation. At Iliff, we work closely with our church partners to design scholarship opportunities that meet the financial needs and educational expenses of our students. In addition to funding support, we are also open to internship opportunities with our church partners. As part of our collaboration, Iliff offers our church partners access to our ReSource program and participation in our annual Renewal Conference in February. An example of this partnership is with the First Plymouth Congressional Church and First Plymouth Foundation. Learn more about our partnership with First Plymouth Foundation. In addition to church partnerships, Iliff provides several critical financial resources to students in managing the cost of their education. The resources include:
Iliff's Spiritually Integrated Financial Resiliency Initiative (SIFR) continues to impact the Iliff community in significant ways, equipping the leaders of tomorrow. Cohorts of SIFR Scholars commit to a three-course sequence of classes in finance and leadership.
The ReSource Program is focused on developing strong leaders with spiritually integrated financial resiliency. Under this program, students, alumni, and community members are equipped with critical financial skills and tools through post-graduate training opportunities,
Matching Scholarship Program
Iliff's Matching Scholarship Program (MSP) provides matching funds for students who raise outside funding toward their educational expenses. Students have access to coaching resources to help them think about funding sources for their education expenses and can request consultations with Heather Jarvis, an expert on student loans (also available to alumni). If your congregation is interested in partnering with the Iliff School of Theology, including sponsoring a student in preparation for ministry, please contact Marsena Holsopple at 303-765-3122 or mholsopple@iliff.edu.
---
For additional ways to support Iliff, please visit Ways to Support Iliff.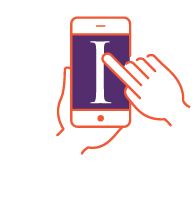 Contact Iliff about Giving
If you have any questions or need any help with ways to support Iliff, please contact Kelsey Cochrane at 303-765-3163, or kcochrane@iliff.edu