[et_pb_dcsbcm_divi_breadcrumbs_module admin_label="Divi Breadcrumbs" hide_homebreadcrumb="off" separator="sep-raquo" hide_currentbreadcrumb="off" homebreadcrumborientation="left" background_layout="light" fontsbreadcrumbs_line_height_tablet="2″ fontsseperator_line_height_tablet="2″ fontsbreadcrumblinks_line_height_tablet="2″]
[/et_pb_dcsbcm_divi_breadcrumbs_module]
Where
Iliff School of Theology
2323 East Iliff Avenue
Denver, CO 80210
Parking
Visitor parking is available in the B lot. Parking is $1.50 per hour, to a maximum of $8.00 per day. On-street paid parking is also available on Gaylord Street just north of East Iliff Avenue. The parking garage at the Newman Center (the P lot) is also available, and can be accessed off of East Wesley Avenue between South University and South York Street. For more parking information, including a map, click here.
Contact
Rev. Tom Barlow
Iliff School of Theology
303-765-3176
tbarlow@iliff.edu
Join us for Renewal 2018! 
Monday, February 5 at 8:00am to Wednesday, February 7 at 1:00pm (Add to Calendar)
Alumni, students, faculty, staff and friends of Iliff will gather to discuss, rest, and heal from issues facing our region, nation, and world. We will engage important topics, learn about new possibilities, eat great food, experience moving worship, hear about exciting new initiatives, and celebrate the highlights along the way.
Registration for Renewal 2018 includes:
Nationally acclaimed speakers discussing issues of racial justice, transformative relationships, and spiritual practice. More information about our scheduled speakers may be found below.
Presentations featuring rigorous scholarship from Iliff Faculty, Alumni, Students and Staff.
Iliff Scholars Book Fair with presentations from some of Iliff's great authors.
Monday Evening Reception with heavy refreshments.
Worship Services on Monday and Tuesday, with sermons from Rev. Dr. Boyung Lee (Iliff's Academic Dean and Professor of Practical Theology), and Rev. Dr. Ruben Arjona (Assistant Professor of Pastoral Theology and Care).
The Winter Jameson Jones worship service on Wednesday, featuring the Rev. Dr. Jacqui Lewis as the preacher, with a community meal following the service.
Scheduled Speakers & Presentations
Rev. Dr. Rita Nakashima Brock
Soul2Soul
Rev. Tawana Davis & Rev. Dr. Dawn Riley Duval
Soul2SoulSisters.org
Workshop: Facing Racism: Loving Self and Each Other Into a Liberative Future
Rev. Dr. Tom Wolfe
President & Chief Executive Officer, Iliff
Bishop Henry White Warren Professor of Leadership and Ministry Praxis
Plenary Conversation with Dr. Tink Tinker regarding Red Skin, Tanned Hide; Renewal, SIFR, and ReSource: Overview with Rev. Tom Barlow
Rev. Kerry Greenhill
MDiv, Iliff 2005
Ordained Deacon, United Methodist Church
Founding Member: Sacred Stones Ministries
Workshop: Claiming Wholeness through Prayer and Action
Dr. Elizabeth Coody
MA, Iliff 2009
PhD, Iliff & DU Joint Doctoral Program, 2015
Communications Coordinator & Director of the Iliff Writing Lab
Presentation: One-Hour Comics to Stoke the Scholarly Imagination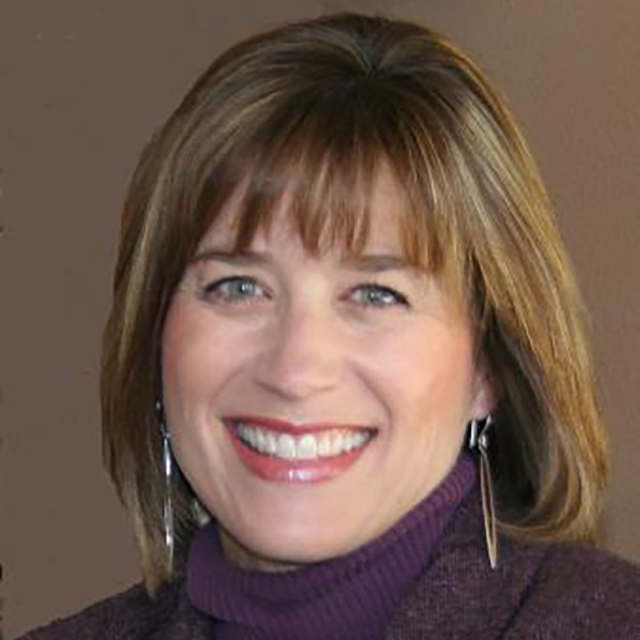 Rev. Mitchell Boone
MDiv, Iliff 2012
Ordained Elder, United Methodist Church
Pastor, White Rock UMC
Panel: Church and Community Partnerships
Rev. Dr. Carrie Doehring
Professor of Pastoral Care and Counseling
Fishbowl Conversation: Exploring Moral Injury and Stress
Caran Ware Joseph
MDiv, Iliff 2012
Director of Human Resources, Iliff; Former Director of Alumni Relations
Wednesday Morning Faculty Panel (Moderator)
Dr. Ted Vial
Professor of Theology and Modern Western Religious Thought
Wednesday Morning Faculty Panel (Panelist)
Rev. Dr. Miguel De La Torre
Professor of Social Ethics and Latinx Studies
Wednesday Morning Faculty Panel (Panelist)
Dr. Mark George
Professor of Bible and Ancient Systems of Thought
Wednesday Morning Faculty Panel (Panelist)
Dr. Jenny Whitcher
Term Assistant Professor of Religion & Public Life
Wednesday Morning Faculty Panel (Panelist)
Dr. Amy Erickson
Associate Professor of Hebrew Bible
Wednesday Morning Faculty Panel (Panelist)
Tom Barlow
Director of the SIFR Initiative & ReSource at Iliff
Renewal, SIFR, and ReSource: Overview with Dr. Tom Wolfe
Students Bring It!
Iliff students were invited to submit their ideas for brief presentations regarding their work at Iliff. These three were chosen to present at the Renewal Conference.
Mary Raynard
MTS Student, anticipated graduation 2019
Life after Life: Reflections on the Value of Theological Studies (and Iliff)
"Iliff has helped me negotiate this new chapter of my life, has fundamentally changed my outlook and orientation, and has helped me identify constructive purpose and direction – all of which provide meaning and, hopefully, positive impact in the world."

Georgia Metz
MDiv Student, anticipated graduation 2019
Thinking about Healthy and Sustainable Faith in Youth and Young Adults
"I will argue that it is not specific programs that churches need but an atmosphere that cultivates faith while encouraging questions and even doubt."
Lila Docken Bauman
MDiv Student, anticipated graduation 2019
One-on-One Activism
"The power of engaging injustice & conflict from a place of goodness."
Iliff Scholars Book Fair & Opening Reception
Connect with each other during our Opening Reception, and take time to chat with these Iliff folks regarding their recent publications!
Dr. Antony Alumkal
Paranoid Science: The Christian Right's War on Reality
Dr. Miguel De La Torre
Faith and Resistance in the Age of Trump and Embracing Hopelessness
Dr. Carrie Doehing
The Practice of Pastoral Care, Revised and Expanded Edition: A Postmodern Approach
Rev. Kerry Greenhill
A Child Laughs: Prayers of Justice & Hope (Edited by Mankin & Tirabassi)
Dr. Eunjoo Mary Kim
Christian Preaching and Worship in Multicultural Contexts: A Practical Theological Approach
Dr. Jeffrey Mahan
Religion and Popular Culture in America, Third Edition
Dr. Eric Smith
Jewish Glass and Christian Stone: A Materialist Mapping of the "Parting of the Ways"
Dr. Katherine Turpin
Drama Tweens: Engaging the Bible with Younger Adolescents
Dr. Jane Vennard
Teaching?The Sacred Art: The Joy of Opening Minds and Hearts
Dr. Larry Kent Graham, represented by Dr. Carrie Doehring
Moral Injury: Restoring Wounded Souls
The Bearded Theologians Podcast 
If you have any reflections on the topics we cover during Renewal, the Bearded Theologians would love to chat with you! They will be recording their podcast on campus during the event, and sharing the results later through www.beardedtheologians.com. Look for their base of operations on the main floor of the Library.