[et_pb_dcsbcm_divi_breadcrumbs_module admin_label="Divi Breadcrumbs" hide_homebreadcrumb="off" separator="sep-raquo" hide_currentbreadcrumb="off" homebreadcrumborientation="left" background_layout="light" fontsbreadcrumbs_line_height_tablet="2″ fontsseperator_line_height_tablet="2″ fontsbreadcrumblinks_line_height_tablet="2″]
[/et_pb_dcsbcm_divi_breadcrumbs_module]
El Grito de las Frontera/Cry from the Border –
What does it mean for Colorado?
Wednesday, September 12th, 2018
8:00am – 6:00pm
At The Iliff School of Theology Main Campus, Denver
Workshop registration is now closed.
Registration for the film screening closes at 3:00 pm on September 12.
Framing for Conversation and Action
Dr. Miguel De La Torre and Rev. Alexia Salvatierra are key leaders in the El Grito de la Fronteras/Cry from the Border rally and teach-in (September 5-9, El Paso, Texas area). In this one-day workshop, they will help local leaders think about ways to engage in conversation and action about the immigration crises we face today, as they reflect on their experiences at the border the previous week.
Plenary Presentations
Why They Come with Dr. De La Torre
The Role and Contribution of the Church with Rev. Salvatierra
Discussions and Panels
Group discussion on the immigration crisis
Panel discussion on El Grito de la Frontera
Discussion on El Grito de Iliff – how Iliff and other local organizations can respond
Film
Trails of Hope and Terror at 4:30 pm (open to the public) followed by Q&A with our presenters – wrapping up around 6:00 pm
---
Leaders
Dr. Miguel De La Torre is Professor of Social Ethics and Latinx Studies at the Iliff School of Theology. He is widely known for his scholarship and activism, and is a prolific author of numerous books on ethics, liberation theology, and more. In his role at Iliff, he has taught immersion classes involving on-the-ground visits to Cuba and the U.S./Mexico border.
Recently, he has released Embracing Hopelessness and Faith and Resistance in the Age of Trump.
Dr. De La Torre also wrote the screenplay for the powerful immigration documentary Trails of Hope and Terror. Our workshop will end with a screening of this movie, followed by a Q&A (movie and Q&A are open to the public).
---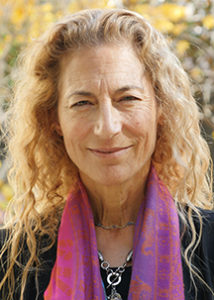 Rev. Alexia Salvatierra is Affiliate Professor at Fuller Theological Seminary, for the Centro Latino and the School of Intercultural Studies. She is also a Lutheran pastor with extensive experience in community ministry, advocacy and activism, and immigration.
In addition to coordinating the Welcoming Congregations/Guardian Angels Network for the Southwest California Synod of the ELCA, she currently serves as a consultant (training, facilitating, organizing and leading strategic planning) for a variety of national/international organizations, including World Vision USA/World Vision International/Women of Vision, Intervarsity Christian Fellowship and the Christian Community Development Association. She has been a national leader in the areas of working poverty and immigration for over 20 years, including the co-founding of the national Evangelical Immigration Table (a very broad coalition of evangelical leaders and institutions advocating for immigration reform).
---
Registration Information
Iliff alums and current students please check your recent emails, or contact the ReSource office for discount codes.
Registration fee is $49 for the day. Optionally, you can pre-order a box lunch when registering ($13 additional charge). See below for meal information.
Location & Accessibility
This event is held at the Iliff School of Theology, 2323 East Iliff Avenue, Denver. The main entrance to the facility is at the south end of the building, and is accessed from East Iliff Avenue. Please note that we have a secure campus, so older entrances (the north doors of Iliff Hall, and the breezeway between Iliff Hall and the newer buildings) are now locked at all times. Iliff's facilities are ADA-compliant.
Parking
Visitor parking is available in the B lot. Parking is $2.00 per hour, to a maximum of $10.00 per day. On-street paid parking is also available on Gaylord Street just north of East Iliff Avenue. The parking garage at the Newman Center (the P lot) is also available, and can be accessed off of East Wesley Avenue between South University and South York Street. For more parking information, including a map, click here.
Smoke-Free Campus
Both the Iliff and the University of Denver campuses are smoke-free. Smoking is not allowed in buildings or anywhere on campus.