[et_pb_dcsbcm_divi_breadcrumbs_module admin_label="Divi Breadcrumbs" hide_homebreadcrumb="off" separator="sep-raquo" hide_currentbreadcrumb="off" homebreadcrumborientation="left" background_layout="light" fontsbreadcrumbs_line_height_tablet="2″ fontsseperator_line_height_tablet="2″ fontsbreadcrumblinks_line_height_tablet="2″ /]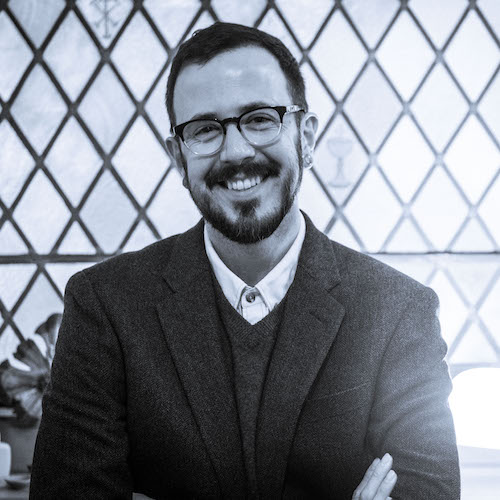 You can access the full (23 minute) podcast on SoundCloud here:
Or find it in three (shorter) parts here:
Overview
In late 2017, we sat down with Matthew David Morris to chat about the ways that he has used social media to support his educational fundraising efforts. His previous life as a singer, songwriter, and performer has left him with a unique set of skills, which build upon his  gifts and talents. That life also gives him interesting insights into the ways in which we can connect with each other for the sake of ministry. While his social media following is going to be unusually large for a student, these conversations offer helpful and important thoughts about how to approach using social media for student fundraising – but the same concepts apply to fundraising in other contexts as well.
Due to the length of the conversation, we offer it here in three parts.
About Matthew David Morris
Matthew David Morris is an artist, a cultivator of good questions, and a lover of the human heart. He is pursuing a Masters of Divinity at Iliff School of Theology and is training as a postulant to the priesthood in the Episcopal Church. He ministers in a number of capacities within and among the churches of the Episcopal Diocese of Oregon, serving as Missioner for Portland Metro Episcopal Campus Ministry and Missioner for Alternative Liturgy at St. Stephen's Episcopal Church.
As a grad student and a step-parent of an undergrad student, Matthew David advocates for student agency and student empowerment. He sees his work in young adult ministry as an opportunity to provide an interculturally-competent, intersectionality-minded, and interfaith-leaning approach to community building, grounded in his own mature Christian faith and informed by the context, traditions, and intellectual rigor of The Episcopal Church. His commitment to follow Jesus in humility and with fidelity informs his work, his art, and his approach to pastoral caregiving.
In February of 2018, Matthew David founded the new ministry, Beloved Community on Campus, which seeks to engage students in discernment about what it means to create an equitable, just, and liberative community on their college campus. In May of 2018, with the support of the Episcopal Evangelism Society, he will launch a podcast called Lectio Musica, a once-weekly lectionary & music podcast. Each week the podcast will feature the upcoming readings from the Revised Common Lectionary, followed by an original song written as a musical response. Lectio Musica is both a podcast and a practice, and Matthew David hopes to encourage listeners to cultivate their own creative and artistic response to Christianity's most sacred stories.
To connect with Matthew David, visit his website or follow him on Twitter.