Training and Resources for Modern Leadership
Providing relevant skills development opportunities for those serving in leadership today
[et_pb_dcsbcm_divi_breadcrumbs_module hide_homebreadcrumb="off" separator="sep-raquo" hide_currentbreadcrumb="off" homebreadcrumborientation="left" admin_label="Divi Breadcrumbs" _builder_version="3.0.47″ fontsbreadcrumbs_line_height_tablet="2″ fontsseperator_line_height_tablet="2″ fontsbreadcrumblinks_line_height_tablet="2″] 
[/et_pb_dcsbcm_divi_breadcrumbs_module]
ReSource is Iliff's program for lifelong learning, designed to serve our alumni, community, and the world. Our content is designed for those who serve in leadership positions in faith communities and non-profits, although much of what we do applies to anyone serving in any leadership position. Below, you will find upcoming ReSource events and online content, as well as connections to opportunities provided by our many partner organizations. 
Because of the shifts in traditional church attendance, especially in rural settings, many churches are struggling to see how they can best serve the needs of their communities. This course seeks to reframe the idea of "vitality" as it is traditionally conceptualized in ministry, by looking through the lens of liberation theology.
Time: Tuesday evenings, from 6:30 to 8:00 pm MST
Dates: Tuesdays beginning October 26th and ending November 16th
Course Leader: Dr. Kristina Lizardy-Hajbi, Assistant Professor of Leadership and Formation, and the Director of the Office of Professional Formation
Registration Cost: $25 per individual or $50 per group (no limit on group size)
Fall 2019 ReSource Series – STILL AVAILABLE IN 2020!
Last fall (2019), we offered a three-month series of opportunities for organizational leaders – both clergy and laity – developed in partnership with the Mountain Sky Conference of the United Methodist Church. We call this series Shifting the Narrative, and each workshop focuses on concepts related to changing the way(s) people think about core concepts of leadership. These concepts cross denominational lines, and many of them will benefit other kinds of organizations, as the topics apply to non-profit (and even for-profit) organizations, too. We've arranged the content around three themes, and we covered one theme per month:
September – What Vital, Engaged Organizations Look Like
October – Stewardship and Organizational Funding
November – Understanding the Context(s) in Which We Serve
For the first time, we offered all of the workshops and panels with both in-person and online options, and we recorded all of them, so they are still available for registration. Click the button below to access the registration page. Recordings will be available through the end of the current academic year (May of 2020).
Group rates are available for all paid events; student, alumni, and denominational partner discount codes apply; and we offer a discounted rate if you want to subscribe to the entire series, too. If you would like to take advantage of any of these options, please email our office.
Past Events in this Series – Click  the Button Above to Register
Podcast: Amy Balogh, Episode 1 of 5 - Genesis
Podcast: Amy Balogh, Episode 2 of 5 - Job
Podcast: Amy Balogh, Episode 3 of 5 - Ruth
Podcast: Amy Balogh, Episode 4 of 5 - Jesus
Podcast: Amy Balogh, Episode 5 of 5 - Conclusion
Podcast: Rebekah Simon-Peter, Episode 1 of 3
Podcast: Rebekah Simon-Peter, Episode 2 of 3
Podcast: Rebekah Simon-Peter, Episode 3 of 3
Podcast: Organizational Vitality, Episode 1 of 5
Podcast: Organizational Vitality, Episode 2 of 5
Podcast: Organizational Vitality, Episode 3 of 5
Podcast: Organizational Vitality, Episode 4 of 5
Podcast: Organizational Vitality, Episode 5 of 5
From Iliff's Office of Professional Formation, this video provides the full content of the fall term Vocation and Formation Seminar Series. Here, Sara Jolena Wolcott presents on the topic of Spiritual Entrepreneurship.
Total runtime: 59 minutes
Cost: Free
Packard Brown shares his insights and expertise regarding bivocational ministry, a growing reality for clergy today.
Total runtime: 20 minutes across 3 segments
Cost: Free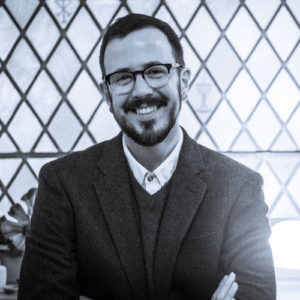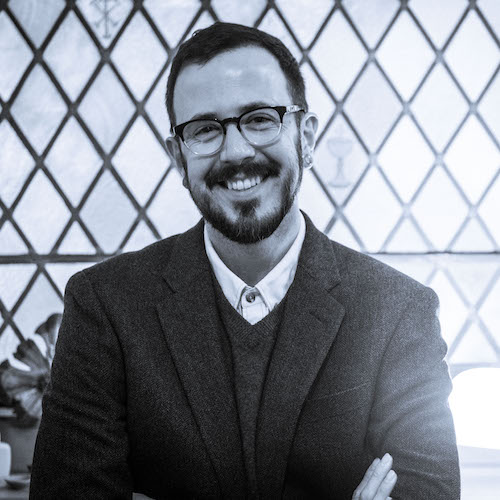 A helpful conversation with Matthew David Morris about his experiences using social media as a tool for fundraising.
Total runtime: 23 minutes across 3 segments
Cost: Free
There are ways to guide an interview – even when you are the interviewee! Learn some helpful tips from Packard Brown, former Director of Career Services at Iliff. His new 
Theology Careers Initiative
 provides support to those navigating the ministerial and non-profit job markets.
Total runtime: 13 minutes
Cost: Free
Partner Organization Opportunities
We are excited to share some of the work being done by Iliff partners and alumni. If you have any questions, please contact these individuals and organizations directly.
Iliff's
Office of Professional Formation
 offers their Professional (In)Formation Network (PIFN) site where community partners can post information about job openings, internships, and volunteer positions. 
Click here to read more
.
Discount, Parking & Facility Information
Using Discount Codes
When you click a "Click Here to Register" button, you'll be taken to Eventbrite, where you can complete your registration.
Click on the green button labeled "Tickets" on that page.
If you have a discount code, click "Enter Promotional Code" on the pop-up, and you can enter it on the next screen. Once you've done that, the discounted rates are displayed.
If you don't have a discount code and think that you should, email resource@iliff.edu for assistance.
Parking at Iliff
Parking for events at Iliff is available in the Visitor lot (Lot B), located on the north side of East Iliff Avenue, just west of University Boulevard. The kiosk for parking payments is located at the north end of that lot, just in front of the circular drive. Parking is managed by the University of Denver. For a map,
click here
.
Online Participants
We host our online sessions using
Zoom
. When you register to participate online, we will send you the Zoom link about one business day ahead of the workshop.
If you are participating in a workshop which is also recorded and will be made available, we will provide instructions for accessing the recording after the workshop ends. Please allow us a few days to get the recording edited, uploaded, and ready for viewing. Usually, if the workshop required paid registration, we will usually post it in our online learning management system, Canvas, and provide a login to those who have subscribed in order to view it.
Campus Accessibility and Safety
Iliff's facilities are ADA compliant. If we can assist you with specific needs, please let us know. To contact us in advance of a ReSource or Renewal Event, email
resource@iliff.edu
, or call the Office of Alumni and Community Education at 303-765-3176.
Iliff's facilities are secured. Visitors must enter and exit through the main doors at the south end of the building complex. Individual visitors are required to sign-in at the reception desk. Conference and workshop participants generally do not need to sign-in, but are advised to keep their Iliff-provided nametags visible at all times. For information about campus safety, email support@iliff.edu.
Meals & Food
Unless otherwise specified, our events do not include meals. For full-day events, there are numerous eateries within a few-minute walk of the Iliff campus.
We do generally provide some snacks and drinks. Please notify us of any severe allergies which might require us to restrict particular foods from being present in the event space.
Are We Child-Friendly?
The short answer is yes: we welcome children. But please note:
our space is limited, as we host these sessions in conference room space;
we cannot currently offer childcare; and
the streaming technology that we use will detect and focus on any kind of noise in the meeting space, so even harmless "kidnoise" can impact the ability of online participants to hear the conversation.