Join us for an open house, community conversation, or individual appointment to discover what makes Iliff unique.
Preparing for Your Visit to Iliff
We look forward to your visit. We also care about your health and safety while on Iliff's campus.
In using best practices to protect members, friends, and family of the Iliff community from COVID-19 and to slow the transmission of the virus, on April 30, 2021, Iliff instituted a mandatory vaccination policy for its employees and students for the 2021-2022 academic year. We are happy to let you know that all of our employees have provided proof of COVID vaccination or medical exemption. Currently, full vaccination means two doses of Pfizer or Moderna plus a booster or one dose of Johnson & Johnson/Jansen plus a booster.
In the spirit of continuing to use best practices, while in the Iliff building, all occupants are required to wear a mask, regardless of vaccination status. While in the building, all occupants are required to practice social distancing, hand hygiene and respiratory etiquette, and other Covid-19 health and safety protocols.
Before arrival to campus, our COVID-19 prospective student check-in protocols are as follows:
Provide proof of vaccination (includes booster) to admissions@iliff.edu at least one week prior to your arrival to campus.
Complete the Temperature Screening Worksheet within 12-hours of your scheduled visit to campus.
Complete the onsite COVID survey at our check-in station when you arrive on the day of your scheduled visit.
Here are other links to assist in helping all of us slow the transmission of the virus:
We hope to see you soon.
WE ARE CONTINUING TO MONITOR DEVELOPMENTS SURROUNDING COVID-19. WE WILL UPDATE THIS POLICY, IN ACCORDANCE WITH CDC, STATE, AND LOCAL GUIDELINES.
Individual appointments
You are welcome to visit us on-campus/in-person or schedule a personalized Zoom or phone conversation by completing the Individual Appointment Form at the bottom of this webpage. Appointments for on-campus/in-person visits are required to ensure your visit is customized for your needs. An on-campus/in-person visit will include meeting with an Admissions Representative and may also include: a campus tour, meeting with a student ambassador, and observing a class.
Complete the Individual Appointment Form now!
We are excited to offer the following virtual opportunities to connect and engage with the Iliff community.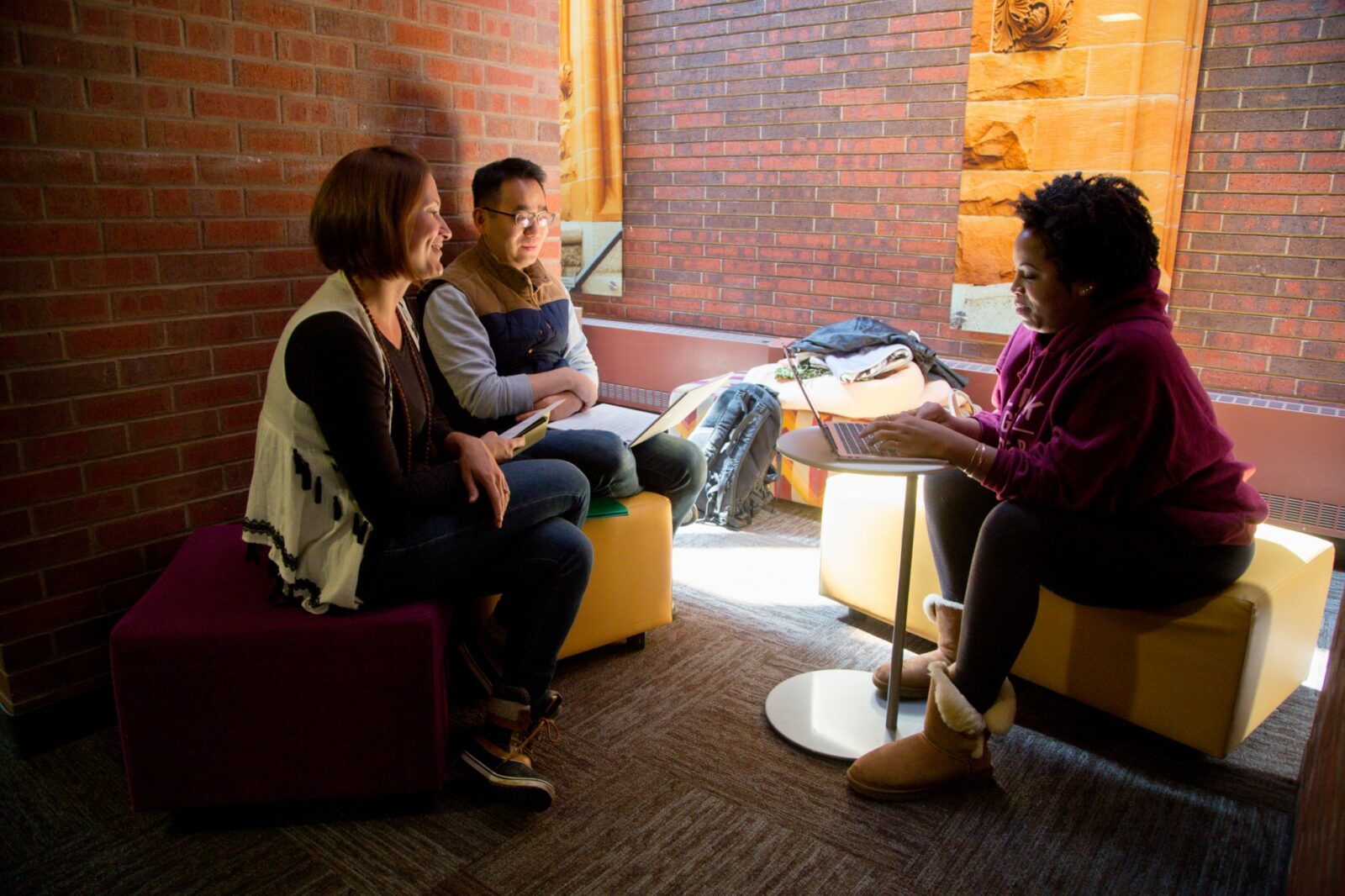 Time to Apply Webinar
It's time to submit your application to Iliff for the fall or winter quarter. This workshop will provide an overview of the Iliff admissions process alongside resources to prepare a strong application, including how to write your essay and prepare your resume. Click here to watch the latest webinar and get started on your application today!
2022-2023 Open Houses
Meet our President, Rev. Dr. Thomas Wolfe, and our Interim Senior Vice President of Academic Affairs and Dean of Faculty, Rev. Dr. Cathie Kelsey, alongside members of our faculty and student success teams.
2022-2023 First Friday Flap Conversations
Engage with Iliff faculty, students, and staff through topic-based conversations.
Doctor of Ministry in Prophetic Leadership Student Panel with Rev. Dr. Eric Smith
View the recorded session on our YouTube channel, here.
Decolonizing Theological Education with Rev. Dr. Boyung Lee, Senior Vice President of Academic Affairs and Dean of Faculty
View the recorded session on our YouTube channel, here.