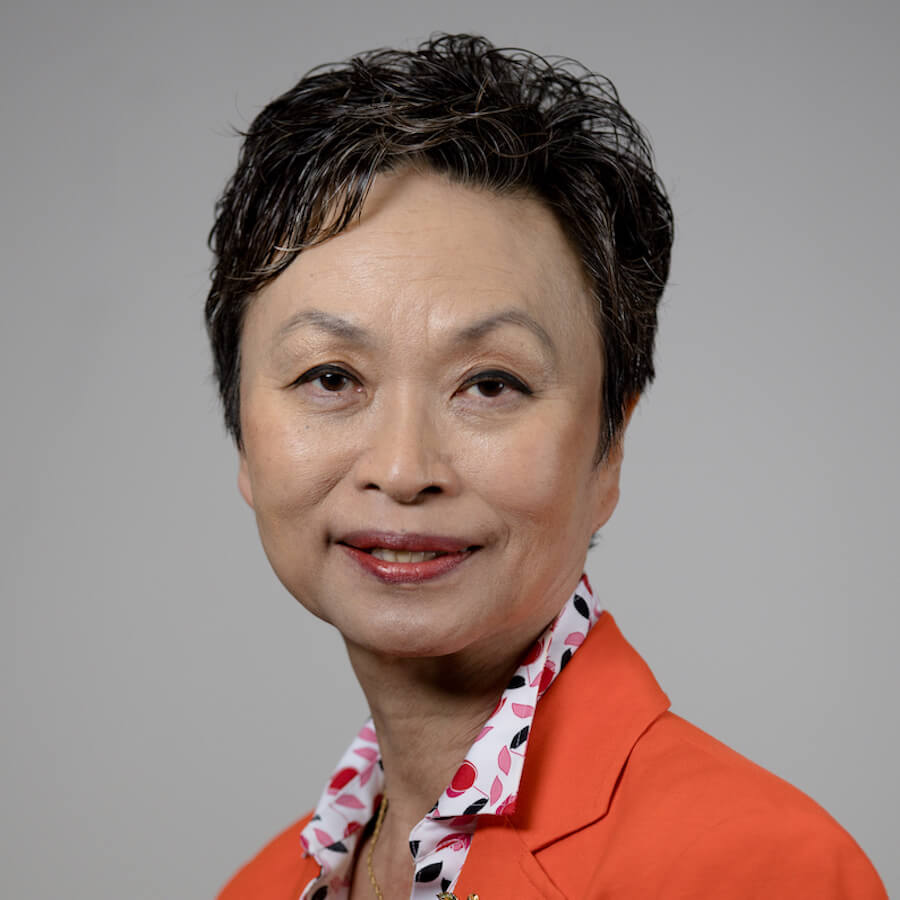 Eunjoo Mary Kim
Professor of Homiletics and Liturgics
Education
B.A., M.A., Ewha Women's University
M.Div., Princeton Theological Seminary
Ph.D., Princeton Theological Seminary
Bio
Professor Kim has taught in the areas of preaching, worship, and practical theology at Iliff since the spring quarter of 1999. Her scholarly concern is with the development of the theology and method of preaching and worship, relevant to contemporary ministerial contexts. Her current research interests are in intercultural communication, multiculturalism, and homiletical and liturgical approaches to social and ethical issues such as race, gender, immigration, disability, and ecojustice.
In addition to numerous essays and articles, Kim published four monographs and one co-edited book: Preaching the Presence of God: A Homiletic from the Asian-American Perspective (Valley Forge: Judson Press, 1999), Women Preaching: Theology and Practice through the Ages (Cleveland: Pilgrim Press, 2004), Preaching in an Age of Globalization (Louisville: Westminster John Knox Press, 2010), Women, Church, and Leadership: New Paradigms, eds. Eunjoo Mary Kim and Deborah Creamer (Eugene: Pickwick Publishers, 2012), and Christian Preaching and Worship in Multicultural Contexts (Collegeville: Liturgical Press, 2017). Her co-edited book is a collaborative work with the female scholars at Iliff and local church leaders that bridges between church and academia.
Kim serves on the editorial boards of Homiletic and Living Pulpit, and is a member of Academy of Homiletics, North American Academy of Liturgy, American Academy of Religion, Society of Biblical Literature, and Societas Homiletica. She was the President of the Academy of Homiletics in 2018.
An ordained Presbyterian minister, Kim worked for New Garden Korean Presbyterian Church in Ridgewood, New Jersey and Hanmi Presbyterian Church in Denver, Colorado. In addition, she has served on various committees of Denver Presbytery.
Representative courses:
Preaching in Christian Communities
Preaching and Spiritual Leadership
Lectionary Preaching and Christian Doctrines
Introduction to Christian Worship
Worship in Multicultural Contexts
Practical Theology
The following links are to sites unrelated and are not maintained by The Iliff School of Theology.
Freedom of expression is supported by The Iliff School of Theology; as such, the ideas and opinions expressed in these links may not necessarily reflect the policies or perspectives of The Iliff School of Theology, but those of individuals.
Preaching in an Age of Globalization by Eunjoo Kim, available from Cokesbury