Doctor of Ministry in Prophetic Leadership (DMin)
The Doctor of Ministry in Prophetic Leadership is designed for leaders with extensive experiences in various contexts who want to further refine their competencies and intersectional leadership skills in the contexts of culturally diverse congregations, organizations, and communities. These leaders will engage in ethical, substantive, and culturally relevant research processes to develop theoretical knowledge, analytical skills, and contextual awareness that advances their leadership and vision for a just world.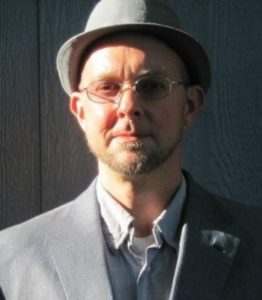 Who should pursue a Doctor of Ministry degree from Iliff?
Whether you are a pastor discerning how to address declining attendance or a faith leader seeking new initiatives to challenge your community or an executive director of a nonprofit organization facing unique challenges or a denominational leader working with struggling churches or an entrepreneur visualizing a ministry beyond church walls… the the D.Min in Prophetic Leadership may be your next step in providing you an opportunity to learn new skills and apply your gifts to the next level!
Goals of the Program
Engage in ethical, substantive, and culturally relevant research processes

Develop theoretical knowledge, analytical skills, and contextual awareness that enables and advances the study and practice of leadership

Refine competencies and self-awareness within the contexts of culturally diverse congregations, denominations, and communities of intersectional identities and institutional cultures
Degree Requirements
The DMin degree offers an opportunity for leaders with practical ministry experience to research an area or issue of concern in modern ministry to create change in the profession, their communities, and the world. Students must meet the requirements as specified in the Doctoral Student Handbook of their year of matriculation.
Requirements Include
Seminar in Foundations of Prophetic Leadership
Seminar in Advanced Practical Theological Research
Research Methods & Ethics in Lived Religion/Practical Theology
Advanced Library Research Methods
Final Research Project
The D.Min culminates with a final research project that is designed for experienced professionals with practical experience in their ministry contexts. The project includes research related to an issue of concern and identifies theological reflection and recommendations for leadership practice. The research project should have the construction of a viable research model and the analysis of its results that connects existing theories with practice.
Flexibility for Your Busy Schedule
The D.Min program is offered through Iliff's hybrid Journey format – an integrated cohort-based model offering a dynamic learning experience. Students meet online and on campus for short intensives during Gathering Days at Iliff. Held in Denver, Colorado, Gathering Days allows students to travel to the Iliff School of Theology campus and attend classes with their peers.
Journey is designed to enhance community building and engagement. This is accomplished through our engaging online platform, as well as through intentional community formation on campus. Courses include text discussion, blog posts, video and audio lectures, slide presentations, video conversations, live and recorded presentations, and a variety of other engaging activities. We intentionally limit the class size in online courses to ensure relationship building with other students and your instructor.
Example Elective Classes in the DMin Program
Liberation Theologies
Leadership and Organizational Development
Queering Early Christianity
Decolonizing Congregational Leadership
Moral Stress, Resilience, and Integration
Liberal and Evangelical Protestantism in the U.S.
Lectionary Preaching and Christian Doctrine
Jesus for Christians and Non-Christians
Ethics in an Age of Plagues, Pestilence, and Pandemics
More information – Doctor of Ministry Program Handbook