What's it like to be a student at Iliff?
Diversity
Diversity isn't just an aspirational element of Iliff, it is the foundation of our ethos, coursework, and extracurriculars. Prioritizing diversity and the social justice opportunities therein, creates a prismatic and equitable learning environment for all students.
Iliff proactively recruits, enrolls, and retains students of color, in an effort to combat the systemic marginalization of Black, Latinx, AANHPI, and Indigenous peoples. Relational support for BIPOC students is regular and intentional; students and faculty of color set a meeting cadence to socialize, network, and understand the current student experience. Iliff staff, faculty and trustees participate in rigorous and ongoing training to serve the BIPOC community. All aspects of the school are designed to make our students of color feel centered, supported, and set up for success.
Concurrently, Iliff celebrates the
LGBTQIA+
community, and offers classes in gender, sexuality, representation, queer theory, and religion. Given the historic marginalization of this community in religious settings and institutions, Iliff has developed training for LGBTQIA+ students to lead in their denominations. From broad strokes (the student group "Iliff Queer Coalition") to more concentrated details (all-gender restrooms throughout campus), the aim is to ensure the safety and success of the 30% of Iliff's student body that identifies as LGBTQIA+.
Religious beliefs and practices at Iliff include those of more than a dozen Christian denominations, Buddhists, Muslims, Wiccan and pagan practitioners, humanists, and folks seeking to connect justice work to religious people. All are enthusiastically welcomed and encouraged to integrate their worship as desired.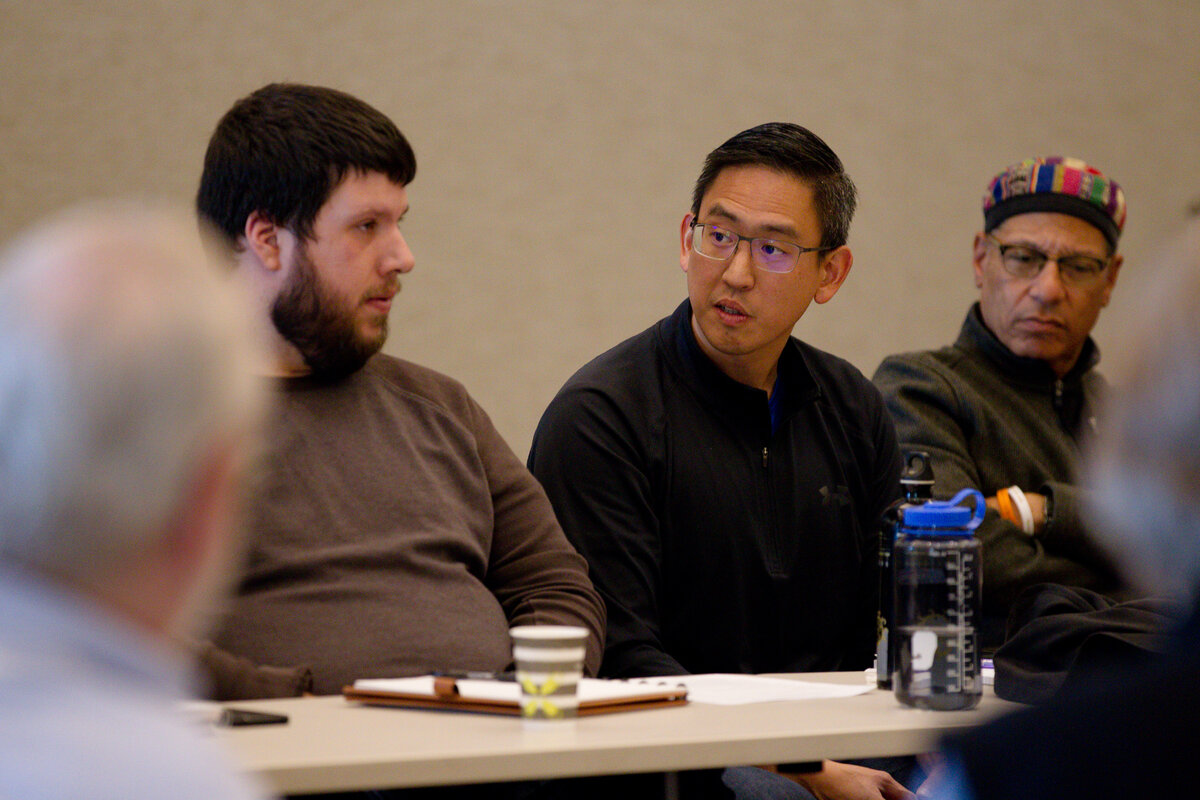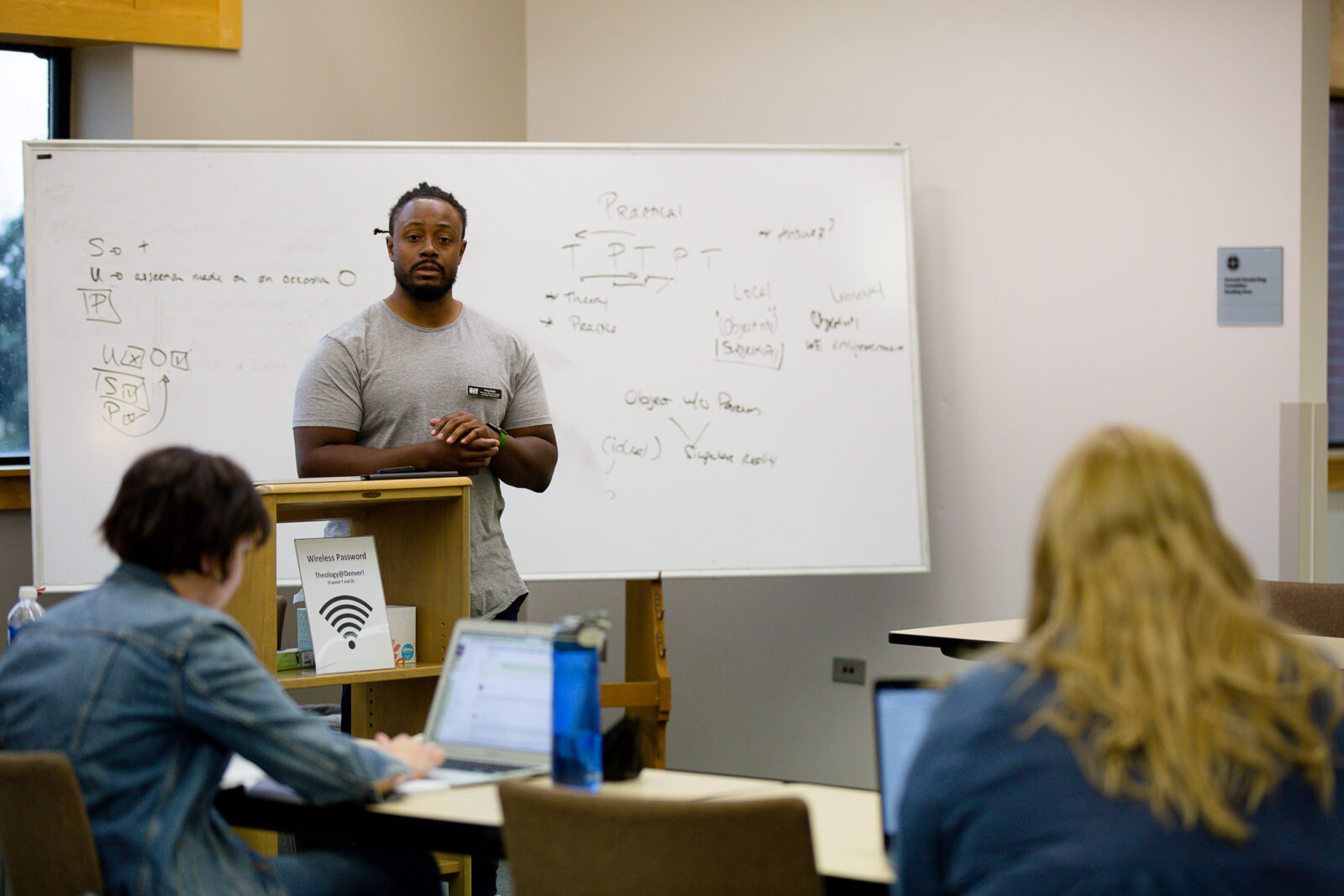 Learning at Iliff
Courses at Iliff can fall into one of three categories: online, hybrid, and on-campus. Each degree is comprised of one or a combination of these categories.
Coursework
Coursework for fully online classes is done on your own schedule, for a full ten weeks. While the work itself is done autonomously, the course is collaborative. You'll be joining students and faculty in ongoing virtual conversations regarding course concepts, application, and assignments. You'll be supported and engaged throughout the term as you complete your work during the times, and in the location, that work best for you.
Hybrid Courses
Hybrid courses are online, with one to two days of on-campus learning, during each five-week term. These on-campus days are called Gathering Days, wherein hybrid students converge on the Denver campus. It's an exciting opportunity for in-person learning alongside the classmates and professors you've worked closely with online.
On-campus Courses
On-campus courses take place on Iliff's Denver campus for ten weeks, and meet during designated times throughout each week. It's a fantastic opportunity to get an immediate and comprehensive feel for Iliff and all we have to offer.
Social Life
Given the mixed course offerings, social life at Iliff is vast and varied. One third of Iliff students live within an hour's drive of the campus; while these students are welcome to take online and hybrid courses, they represent a large portion of our on-campus learners, and the in-person socializing throughout each term. Often found eating lunch together, enjoying the school grounds, or meeting for extracurriculars, our students enjoy a familiar and beloved collegiate atmosphere.
The two thirds of our students who live nationally, socialize via Gathering Days and virtual engagements. Gathering Days are designed around hybrid coursework, but certainly have a celebratory air. With activities and mingling abound, Gathering Days remain an Iliff favorite among faculty and students of all programs. Virtual workshops and symposiums also take place throughout the year, including guest speakers, cultural and justice forums, and copious student discussions. All students are also invited to join or engage with Iliff's Student Senate and/or our various Independent Student Organizations (ISOs).
The two thirds of our students who live nationally, socialize via Gathering Days and virtual engagements.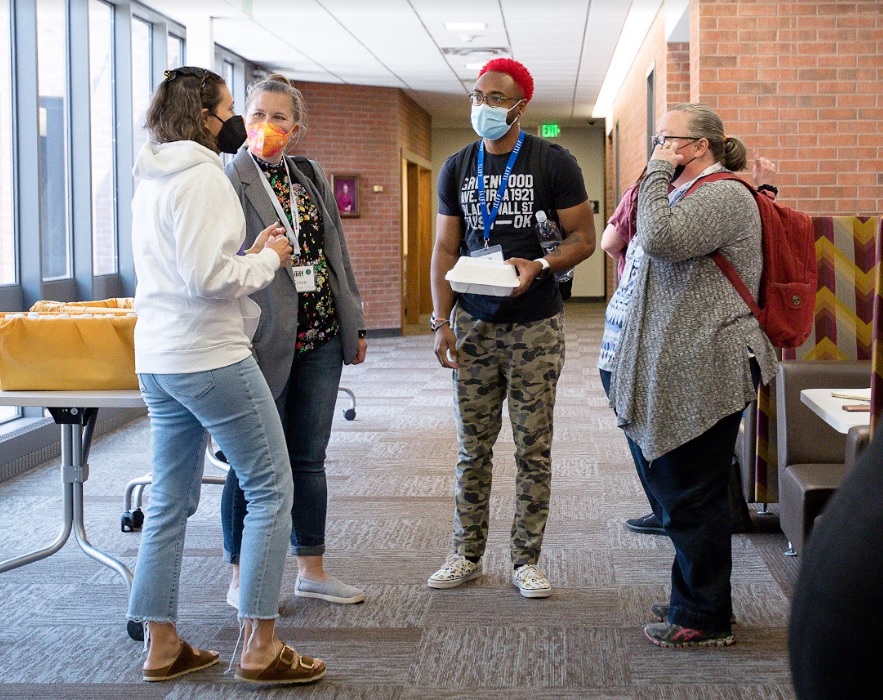 The nature of social and spiritual life changes a bit each year, in response to the interests of current students. You'll find at Iliff, that the school conforms to the students, rather than the students conforming to the school. We value our student's perception of social, political, and global issues; we trust you as future leaders to place Iliff's focus and resources where they're needed most.
Support for Success
Iliff is proud to offer an exceptionally high level of interpersonal engagement, between students, and between students and their instructors. Student support may be necessary to offset an existing social inequity, learning difficulty, or personal issue. No matter the reason, we're eager to provide what you need to ensure your success.
Iliff offers a mentoring program for one-on-one guidance, as well as a wide range of accessibility accommodations to ensure free and active participation in your education. A writing lab is available to advise on specific assignments, or to explain and enable top-tier graduate writing in a broader sense.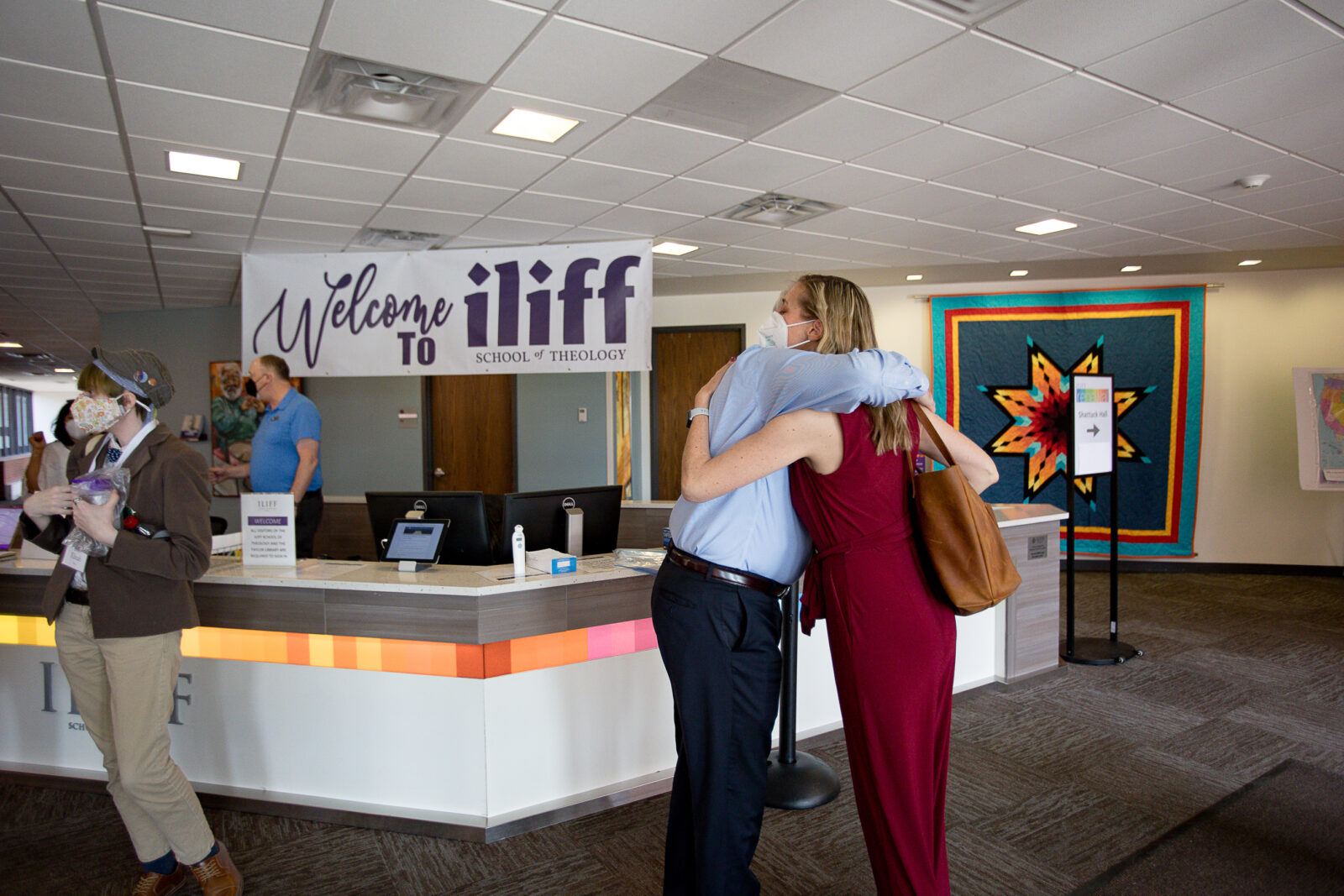 Also accessible is an
EAP
and
Student Emergency Fund
, established to ensure the ongoing education of any students who encounter unforeseen financial emergencies or catastrophic events. Mental, emotional, and spiritual well-being is also supported through a variety of available worship, meditation, and small support groups.
Have Questions?
Contact an Iliff Team Member to learn more about enrollment today!